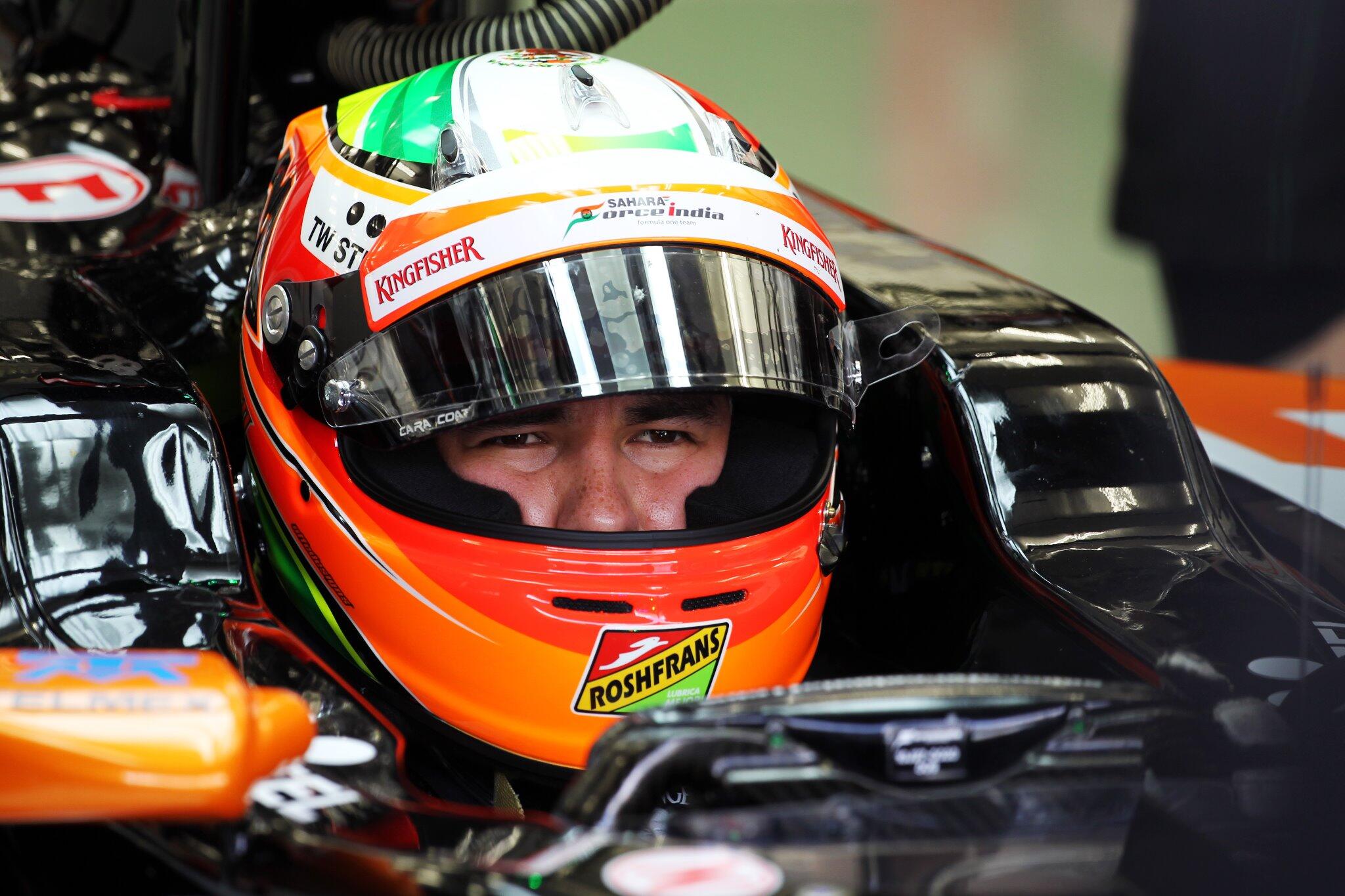 The third and final pre-season test got underway at the Bahrain International Circuit in Sakhir today and Sergio Perez was the man who finished the day on top of the order.
The Mexican set his fastest lap in the morning session and remained there until the chequered flag as his rivals completed race simulations or worked to fix issues on their respective cars. Williams' Valtteri Bottas ran a race simulation in the afternoon but spent the remaining hour running fast laps and set the second fastest time in the final thirty minutes. Bottas clocked up an impressive 127 laps in total, with no issues.
Kimi Raikkonen was back in the car after his spin into the barriers last Saturday. The Iceman set a mediocre 53 laps with a fastest lap time of 1.36.432, compared to the 1.35.290 set by Checo in the Force India. Nico Rosberg in the promising looking Mercedes racked up 89 laps, again with no issues. Although it's not a good policy to read too much into pre-season testing, Mercedes are emerging as the clear Championship favourites.
Their rivals at Red Bull should hold that honour but their problems, which Renault admitted should have been solved in Jerez, have spilled into the third week as Daniel Ricciardo's running was limited due to overheating issues. Although there were no sudden grinding halts or fiery engines on the RB10, failing to get a clear-day running at this stage of the game is a very worrying omen indeed.
The other team who had issues was Caterham whose CT-03 started smoking from the rear during the morning session and prompted the red flags. This left Kobayashi's lap count at a poor 19, but Caterham say they know what the issues were and what caused them, which is some consolation at least.
Adrian Sutil was fifth overall for Sauber with a smooth run of 88 laps for the Swiss outfit. McLaren's Danish rookie Kevin Magnussen was sixth for the Woking based team, and used the afternoon session to practice a race distance.
The Lotus also stopped on track with Maldonado at the wheel. The exhaust issue which caused the stoppage (and subsequent red flag) was serious and the car was retired so it could be stipped down in the afternoon. This set Maldonado's total lap tally at just 31 laps, a difficulty given that Lotus missed the first test. Max Chilton and Marussia also missed the first test and took a break from their consistent lack of running to complete 44 laps today, a strong performance compared to their technical misery last week. Daniil Kvyat was third from last, ahead of Lotus and Caterham, and completed 56 laps in his STR-9.
| | | | |
| --- | --- | --- | --- |
| Sergio Perez | Force India | 1.35.290 | 104 laps |
| Valtteri Bottas | Williams | 1.36.184 | 127 laps |
| Kimi Raikkonen | Ferrari | 1.36.432 | 53 laps |
| Nico Rosberg | Mercedes | 1.36.624 | 89 laps |
| Adrian Sutil | Sauber | 1.37.700 | 88 laps |
| Kevin Magnussen | McLaren | 1.37.825 | 109 laps |
| Daniel Ricciardo | Red Bull | 1.37.908 | 35 laps |
| Max Chilton | Marussia | 1.38.610 | 44 laps |
| Daniil Kvyat | Toro Rosso | 1.39.242 | 56 laps |
| Pastor Maldonado | Lotus | 1.40.599 | 31 laps |
| Kamui Kobayashi | Caterham | 1.42.285 | 19 laps |
Image courtesy Sahara Force India.