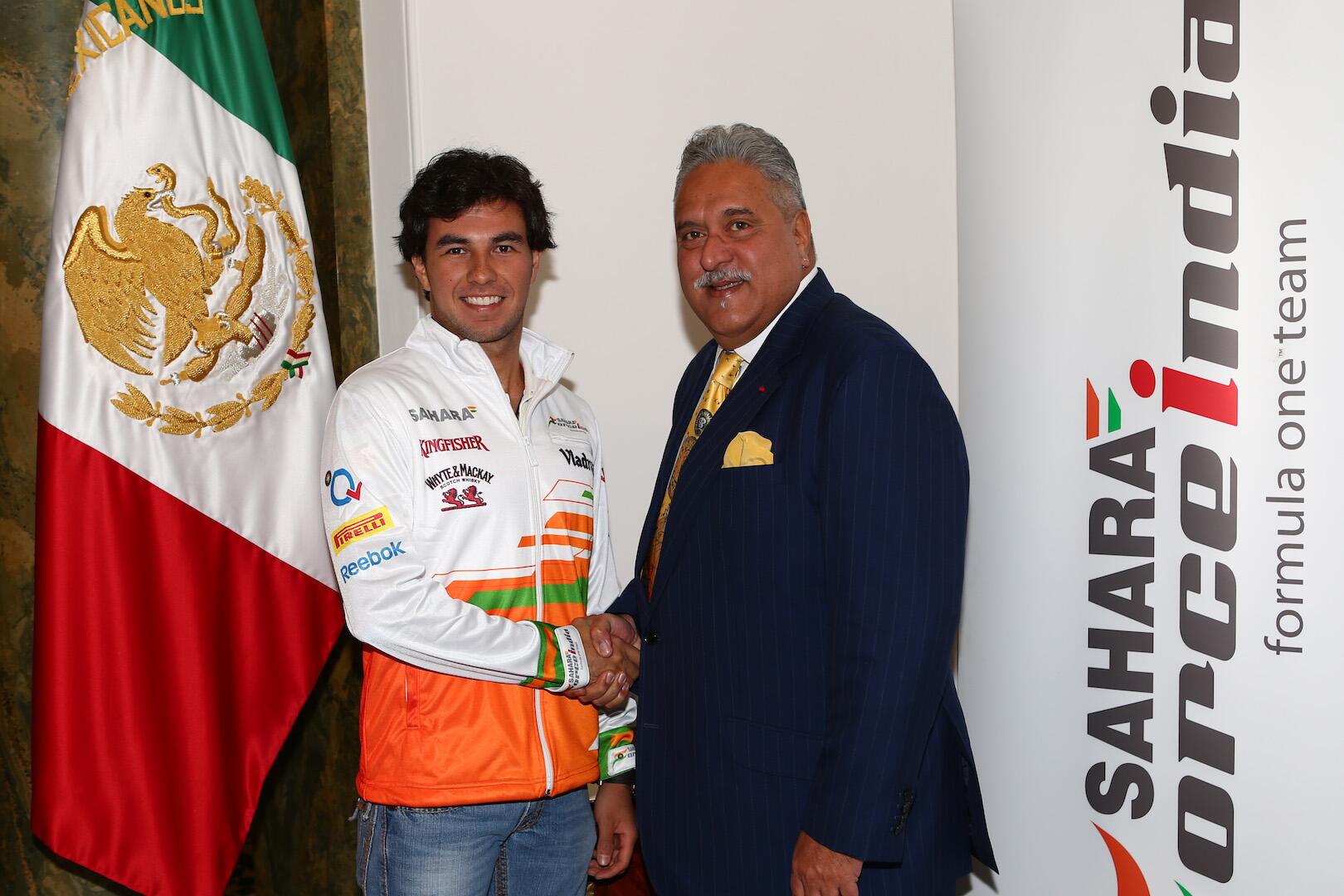 Sergio Perez has been announced as Force India's second driver for 2014.
The Mexican was dropped only a year after making his year with debut, with the team citing 'unbridgeable gaps in pace' between Perez and his seemingly faster team-mate, Jenson Button. In a weird twist, McLaren, the team who gave Checo the boot, announced proudly that they were going team-to-team recommending him.
Although unusual, it worked and Perez was today confirmed at the Silverstone based team who, for the first half of the season at least, were quicker than McLaren.
"It's great to announce my new team as Sahara Force India," Perez said. "Coming here was always my first choice and I'm really happy everything has now been confirmed. I want to say thank you to Vijay and the whole team for giving me the opportunity.
"This is a young team with a lot of determination and they've produced competitive cars for the last few years. It's all change for next season with the new regulations, but I already have a good feeling about 2014. My plan now is to visit the factory and get to know everyone in the team."
Vijay Mallya, the Force India owner, said, "It's a pleasure to welcome Sergio to the team. He brings a healthy mix of youth and experience, and I've been very impressed with his recent performances. He already has several podium finishes to his name and being chosen by McLaren last year was a clear indication that he is a driver to watch for the future."
Nico Hulkenberg was the first driver to be confirmed at Force India, returning to the team after a year with Sauber. Force India's 2013 line-up of Adrian Sutil and Paul di Resta have not yet been confirmed on the grid for next year, with speculation suggesting that Di Resta could return to DTM or go state-side to try his hand in IndyCar.
Image courtesy Force India.