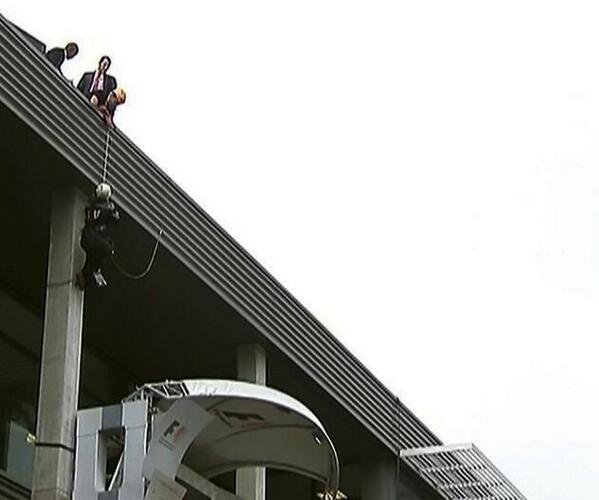 The Greenpeace environmental organisation failed to make a dent on the Belgian Grand Prix today.
The meddling organisation parachuted onto the Grandstand before abseiling halfway down the front of the grandstand and unfurling a banner across the stand with the words "Arctic oil? Shell no!" which was in protest to the title sponsor of the Grand Prix. Another activist made it onto the grid but was tackled by a grid girl.
Their efforts were met with much criticism from fans and journalists alike as the race began regardless and police took the activists away.
Then the race ended and the fans under the podium began to boo the drivers – or so it seemed. As it later transpired, yet another foolish activist had given security the slip and was now attempting to abseil onto the podium during the ceremony. The activist made it to the podium before being hoisted away by security.